Geoffrey Mire was raised in Lafayette, graduated from Lafayette High and then attended Nicholls State University earning a Bachelor of Science degree in Marine Biology. He then attended LSU medical school in Shreveport followed by three years of postgraduate residency at LSU medical center in Lafayette.
Dr. Mire is Board certified in Family Medicine. After residency Dr. Mire joined Dr. Menard in private practice in Scott and has remained there since. Additionally Dr. Mire currently serves as Medical Director of Maison de Lafayette and Courtyard Manor nursing homes. He also rounds for Heart of Hospice as well as occasional coverage for Hospice of Acadiana.Additionally, Dr. Mire provides medical coverage at Vermillion South psychiatric hospital. Dr. Mire also volunteers as team physician for Lafayette High School.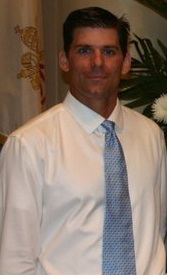 Dr. Mire is married with 7 children. In his free time he enjoys running, biking, swimming and triathlon racing. He has completed four Ironman triathlons and five marathons and many smaller races.
Currently Dr. Mire is a member of the American Academy of Family Physicians, the Louisiana Academy of Family Physicians, the Louisiana Geriatric Society (President­Elect), and the American Medical Directors Association. He is also a member of USA Triathlon, Tri­Cajuns (local triathlon team), BikeLafayette, US Masters Swimming and Cajun Road Runners Club.
Dr. Mire's goal is to promote a healthy and active lifestyle as well as wellness care to patients of all ages and lifestyles.
Accepting new patients:
I am accepting new patients
Board Certifications:
American Board of Family Physicians : 2002, 2009